Four Inmates Escape from Bibb County Detention Center, Authorities Seek Public Assistance in Their Capture
2 min read

The Bibb County Sheriff's Office has issued a plea for assistance from the public in locating four inmates who managed to escape from the Bibb County Detention Center. The daring escape took place on Monday at approximately 3:00 a.m.
The inmates successfully fled from the detention center by exploiting a damaged day room window and cutting through a fence. Their getaway vehicle, a blue Dodge Challenger, arrived at the scene to assist them in their escape.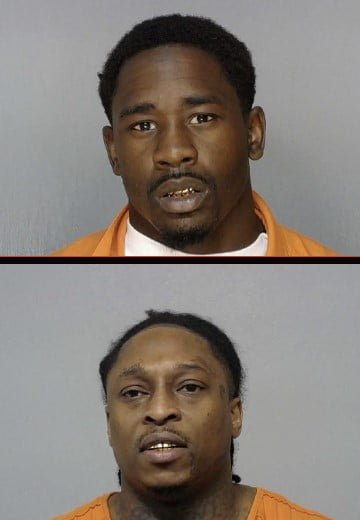 The escaped inmates are:
Joey Fournier, a 52-year-old white male with gray hair and blue eyes, standing at a height of five feet and nine inches and weighing 140 pounds. Fournier was incarcerated at the Bibb County detention center for a murder charge.
Marc Kerry Anderson, a 24-year-old black male with dreadlocks, also measuring five feet and nine inches tall and weighing 165 pounds. Anderson was in custody for an aggravated assault charge.
Johnifer Dernard Barnwell, a 37-year-old black male with braided hair, who shares the same height as the others at five feet and nine inches and weighs 190 pounds. Barnwell had been detained by the United States Marshals.
Chavis Demaryo Stokes, a 29-year-old black male with black hair, standing at five feet seven inches and weighing 160 pounds. Stokes was being held for charges related to possession of a firearm and drug trafficking.
The Bibb County Sheriff's Office, in collaboration with the Southeast Regional Fugitive Task Force, the FBI, and the United States Marshals Office, is currently actively searching for the escaped inmates.
Investigators are asking anyone with information on this case or the escapees to please contact Crimestoppers at1-887-68CRIME or Bibb County Sheriff's Office at 478-751-7500 or the tip line at 478-310-4502 or 478-310-4485.
Bibb County Sheriff's Office with the help of Crimestoppers are offering an $1000.00 reward for tips leading to an arrest for each inmate.