GPB Partners with Georgia Educators, FableVision Studios and the Georgia Department of Education to Create New Kids App
2 min read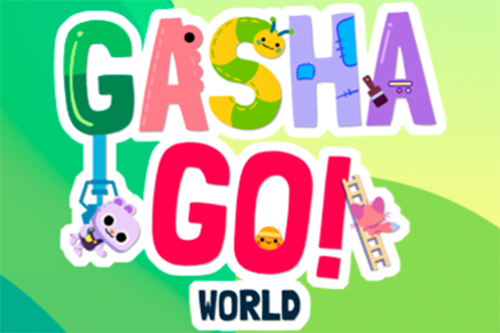 In an enchanting digital realm, young adventurers are embarking on a magical journey guided by the playful and kind Gashlings, delightful creatures residing inside arcade machines. Meet GASHA GO! World, a pioneering app and web-based learning collection designed to introduce computer science concepts to children aged 4 to 8 in a delightful and innovative manner.
Developed by GPB in collaboration with Georgia educators, FableVision Studios, and the Georgia Department of Education, GASHA GO! World offers 13 engaging games, 7 animated videos, vocabulary cards, educator support guides, and an activity book complete with stickers. The collection aims to nurture computational thinking, digital citizenship, innovative design, and creative communication among young learners.
Laura Evans, GPB Director of Education, highlighted the significance of GASHA GO! World in enhancing digital literacy and fostering digital citizenship, emphasizing its role in preparing children to become responsible digital citizens in today's society.
Featuring Gashlings Zoom, Deejo, Pow, Tuft, Bazzle and Geo, GASHA GO! World focuses on computational thinking, digital citizenship, innovative design and creative communication.
GASHA GO! World's development also included teachers and students at every stage, including Caroline Mrizek, an elementary teacher with Fayette County Schools, and her students.
"As an elementary school computer science teacher, it was an honor to work through the process of building the GASHA GO! World with this incredibly creative game development team," said Mrizek. "They felt empowered to be an important part of finding bugs and glitches and contributing ideas to make the games better for themselves and other kids who will enjoy the final versions of these games."
Georgia has taken a leadership role in computer science (CS) education, introducing foundational CS concepts to children as young as 4 years old and preparing high school students for careers in emerging fields. Bryan Cox, Lead Computer Science Specialist at GaDOE, commented, "The GASHA GO! World is packed full of useful ideas and essential tools for living in a digital society, but also compels me, and young people as well, to keep coming back for the sheer joy of it."
 GASHA GO! World is available free of charge at gpb.org/gasha-go and as a downloadable app.
"We are so proud of our long-standing partnership with GPB and the Georgia DOE," said FableVision Studios president and co-founder Gary Goldberger. "This app is the culmination of years of work creating the GASHA GO! Universe. The GPB Educational team has always brought amazing creativity to the table."