Pedestrian Collision on I-475 Claims Life of Macon Man
1 min read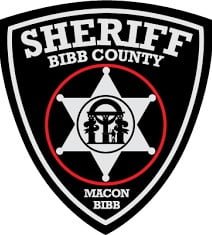 The Bibb County Sheriff's Office is currently investigating a fatal pedestrian traffic collision that occurred on I-475 southbound, just before the Eisenhower Parkway off-ramp, shortly after 10:00 p.m. last night.
According to reports, Devonte Levon Kyles, a 26-year-old resident of Macon, was driving a Nissan Kicks on I-475 southbound near Eisenhower Parkway when he lost control of his vehicle, colliding with the center median. After the collision, Kyles attempted to cross the lanes of travel on foot.
Kyles was struck by a Subaru Outback driven by a 36-year-old male from Bonaire. The Subaru was traveling south in the center lane at the time of the incident. Despite immediate response from emergency services, Kyles was pronounced deceased at the scene by Deputy Coroner Richard Robinson.
No other individuals were injured in the collision.
The traffic collision is still under investigation. Anyone with information about this incident is urged to contact the Bibb Sheriff's Office at 478-751-7500.