Georgia Gang Members Convicted of Murder, Federal Racketeering, and Firearms Charges
3 min read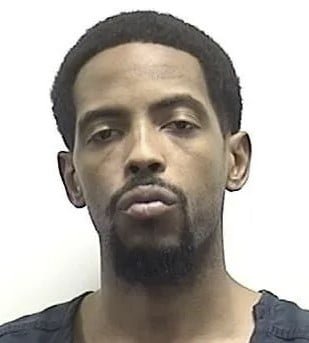 A federal jury in Macon, Georgia, convicted three members of the Gangster Disciples – a national gang with a long history of lawlessness and violence – on Aug. 17 in connection with the murder of three people, as well as various other offenses including drug trafficking, obstruction of justice, and firearm charges.
According to court documents and evidence presented at trial, Philmon Deshawn Chambers, aka Dolla Phil, 34, of Atlanta, who was a Chief Enforcer for the State of Georgia; Andrea Paige Browner, aka Light Brite, aka Drea, aka Shawty, 28, of Athens, Georgia; and Lesley Chappell Green, aka Grip, 35, of Stone Mountain, Georgia, were responsible for three gang-related murders triggered by the murder of a Gangster Disciple member. After that murder, other Gangster Disciples allegedly sought to identify and retaliate against those responsible for the victim's death. Chambers followed Rodriguez Apollo Rucker to his Athens residence where he shot and killed Rucker, who was a relative of a suspect of the first murder.
"These defendants placed the Gangster Disciples' rule of revenge above the rule of law. Their days of violence in the name of the Gangster Disciples are now over," said Acting Assistant Attorney General Nicole M. Argentieri of the Justice Department's Criminal Division. "As this case demonstrates, outstanding cooperation between federal, state, and local law enforcement is vital to dismantling violent criminal enterprises and keeping our communities safe. The Justice Department will not waiver in its commitment to protecting victims of violent crime."
After learning that police suspected Chambers of Rucker's murder, Chambers and Browner fled from Georgia to Texas. To cover up this crime and protect the gang, Chambers ordered that fellow gang members he suspected of cooperating with law enforcement, Derrick Ruff and Joshua Jackson, be killed. Green, along with Shabazz Larry Guidry, aka Lil L, aka L, aka Lil Bro, aka Lil Larry, 28, of Decatur, Georgia, and Robert Maurice Carlisle, aka Different, 34, of Lithonia, Georgia, shot and killed Ruff and Jackson and left their bodies in a storage unit in Lawrenceville, Georgia, where they were discovered four months later.
"Philmon Chambers, Andrea Browner and Lesley Green were Gangster Disciples who engaged in a pattern of violent criminal activity for years, to include three heinous murders; now, justice has been served," said U.S. Attorney Peter D. Leary for the Middle District of Georgia. "Violent gangs, intimidation and murder have no place in our lawful society, and I commend the federal, state and local partners who worked so closely to solve this case of exceptional complexity."
"Chambers, Browner, and Green are responsible for gang-related acts of murder, retaliation, and other destructive crimes," said Assistant Director Luis Quesada of the FBI's Criminal Investigative Division. "The FBI's Safe Streets Task Forces are the front line of our efforts protecting communities across the country from violent gangs like the Gangster Disciples. I commend the members of the Middle Georgia Safe Streets Gang Task Force led by the FBI Athens Resident Agency, as well as our partners in Athens and Gwinnett Counties, for ensuring these violent criminals are taken off the streets of Georgia."
The jury convicted Chambers, Browner, and Green of racketeer influenced and corrupt organization (RICO) conspiracy. The jury also convicted Chambers and Browner of violent crime in aid of racketeering (VICAR) murder and federal firearm offenses related to murder. Sentencing has not yet been scheduled. Chamber and Browner face a mandatory minimum penalty of life in prison. Green faces a statutory penalty of life in prison. A federal district court judge will determine any sentence after considering the U.S. Sentencing Guidelines and other statutory factors.
Carlisle and Guidry previously pleaded guilty to RICO conspiracy.