Incident at Smith State Prison Claims the Life of Correctional Officer
1 min read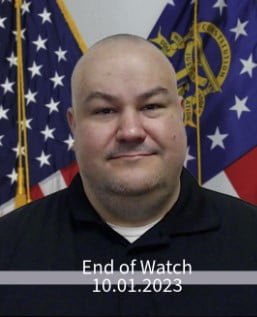 In a shocking incident at Smith State Prison on Sunday, October 1, Correctional Officer Robert Clark lost his life while on duty. Officer Clark, 42, was escorting two offenders from the dining hall when one of the offenders attacked him from behind using a homemade weapon. In a brave act, the other offender intervened to help Officer Clark but was also assaulted in the process.
Both Officer Clark and the assisting offender were transported to local hospitals for medical treatment. Despite the best efforts of medical staff, Officer Clark succumbed to his injuries at the hospital. The assisting offender, identified as Marko Willingham, is still receiving treatment for non-life-threatening injuries.
Officer Clark had recently begun his career at Smith State Prison in April of this year, leaving behind grieving colleagues and family members.
Commissioner Tyrone Oliver expressed the deep sorrow felt by the entire Georgia Department of Corrections (GDC) community. "The entire GDC team is mourning the loss of one of our own, and we collectively express our deepest condolences to Officer Clark's family and friends," Commissioner Oliver stated. "We will support them as they navigate this tragedy over the coming days, weeks, and months."
In connection to the incident, the offender responsible for the assault, Layton Lester (GDC# 1000168433), will be charged with the assault and resulting death of Officer Clark, as well as the assault of fellow inmate Marko Willingham (GDC# 1137040).