Mobile Commerce: Designing for Seamless Shopping on Smartphones
5 min read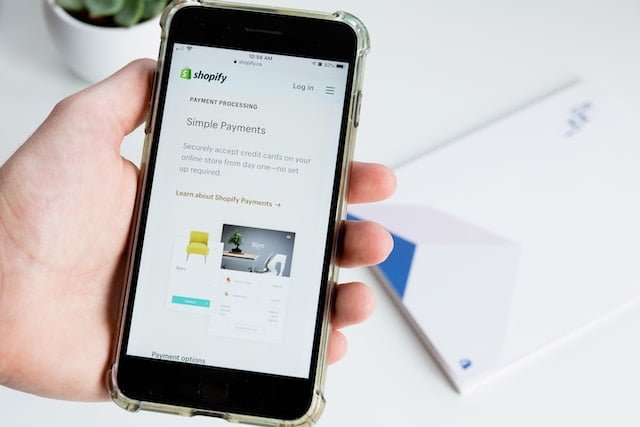 For owners of Internet businesses, understanding the realm of mobile commerce has become more crucial. Smartphone shopping currently accounts for 50% of all online retail purchases, and this percentage is predicted to grow over time.This article will define mobile commerce, outline how it differs from eCommerce, and describe its many forms. We'll also demonstrate the advantages of mCommerce for companies and the best practices to use for your mobile buying.
Benefits of mobile e-commerce applications
Users expect their experience to be thrilling and unforgettable from the moment a product is introduced until all phases of the transaction have been completed. Your prospects of increasing profits rise as you incorporate more technology into your company. The goal of any e-commerce is to enhance the user experience. Because of this, if you can make it as enjoyable and convenient as you can, customers will respond by making more purchases, showing more interest in your brand, and referring their friends, family members, and coworkers to you.
Create a simple, laconic style
An e-commerce app's user interface should be as practical, uncomplicated, and easy to use as feasible. To do this, you should think about going down the minimalist route, especially at the beginning of your brand's journey. Make the initial screen's navigation obvious so that everyone can see how to access the desired category. Leave out of your design: A primary menu that is very bright and colorful, with a lot of needless icons and huge fonts and pictures building up, and a page with several typefaces.
Make sure registration and login are simple.
Registration and permission when entering and placing a purchase are the two steps that take the longest and are the most laborious to use with any mobile app. It frequently calls for inputting the email address, password, and other information. Make these procedures simple and quick. Additionally, as 88.5% of Internet users utilize social networks, you may link accounts with your clients' accounts. For instance, the most popular services are Facebook and Gmail. Additionally, with the push of a single button, you may persuade users to share a link to your app on their accounts, saving them not even a single minute of their time.
Fast loading times are necessary for e-commerce applications.
Nobody likes to spend a lot of time waiting for an app's new page to load. Websites and mobile applications should load quickly, according to 47% of consumers. It is crucial to make them "lighter" to optimize them. In other words, avoid using a cache or less distracting advertising and visuals that take longer to load. Additionally, provide consumers with a fun or engaging wait signal to prevent boredom.
The app's navigation should be simple and clear.
Users of all ages should be able to navigate your e-commerce mobile app easily. If you have a second menu, make sure the primary screen has a clear path to it. Make navigation consistent across all devices while taking into account their characteristics. To make the experience more enjoyable, all buttons should be uniform and offer extra interactivity.
Data security is crucial for e-commerce apps.
You need to make sure that your consumers are safe since your e-commerce software has to go through a money authorization process to complete a transaction. From identities to bank accounts, all personal information must be encrypted. Make sure every payment option in your app has a safe money transaction.
Enhance the visuals of your e-commerce application.
Any ecommerce mobile app should strive to submit high-quality photographs, regardless of whether it offers trendy items or something else. High-resolution images of every product must be shot from various perspectives. To allow the user to fully comprehend the product details, you should also offer the capability to zoom in with a single touch. Remember that poor-quality images could give your brand a negative reputation. Maintaining fewer goods that are readily available in your e-commerce app is thus preferable to uploading images that can damage the reputation of your business.
The most payment options possible
For e-commerce apps, a variety of payment channels are available. There is a greater likelihood that consumers will complete their transactions in your app if you provide them with additional options. Think about various payment channels, such as online wallets, credit and debit cards, global payment systems, etc. In the last stage of the funnel, keep in mind that you don't want to lose the potential customer. As a result, offering additional payment options will aid in serving the greatest number of clients.
Make sure your mobile e-commerce app has a clear structure.
Make sure to maintain the proper structure of the app if your company sells products across a variety of product categories. the most user-friendly manner to divide product categories. Test many choices, then evaluate the outcomes. Finding the most user-friendly structure could take some time. However, it will enhance how users interact with your software.
Option to save desired products.
The reason for this is that customers explore multiple objects while getting to know different ones in the future before buying any. They make comparison with all options from the same category and also evaluate each individual offer. Allow customers to favorite the product for quick access in future visits.
Keep improving your e-commerce application.
Stay up to date in terms of the most recent e-commerce trends and keep updating your app accordingly. Keep an eye on your competitors and the wider mobile ecommerce landscape too. Look out for good approaches towards building features and marketing your software. Using user acquisition tools will help you keep an eye on the overall healthy of the industry, and you can also monitor the marketing strategies your competitors employ to acquire users.
Conclusion
An e-commerce app's development is a difficult task. However, an e-commerce app that is well-designed and optimized will generate a lot of income. When designing a user-friendly M-commerce app, keep the aforementioned advice in mind. Additionally, make sure your product has a special, scalable base for the ideal user experience.
Ankita Guha is an insightful and creative content writer with over a year of experience. Upon completing her Master's Degree, she embarked on a content writing career. She currently works as a Content Writer for DigitilizeWeb, providing services like mobile app development, ecommerce development services uk, wordpress development, e-commerce solution, etc. Her areas of expertise include content writing and technical writing. Through her work, Ankita aims to convey information in a way that educates and inspires readers.